We pack the sea products
according to your needs
Noribérica's factory in Galicia has very versatile manufacturing lines that can be adapted in short periods of time according to the needs of each type of product and its presentation.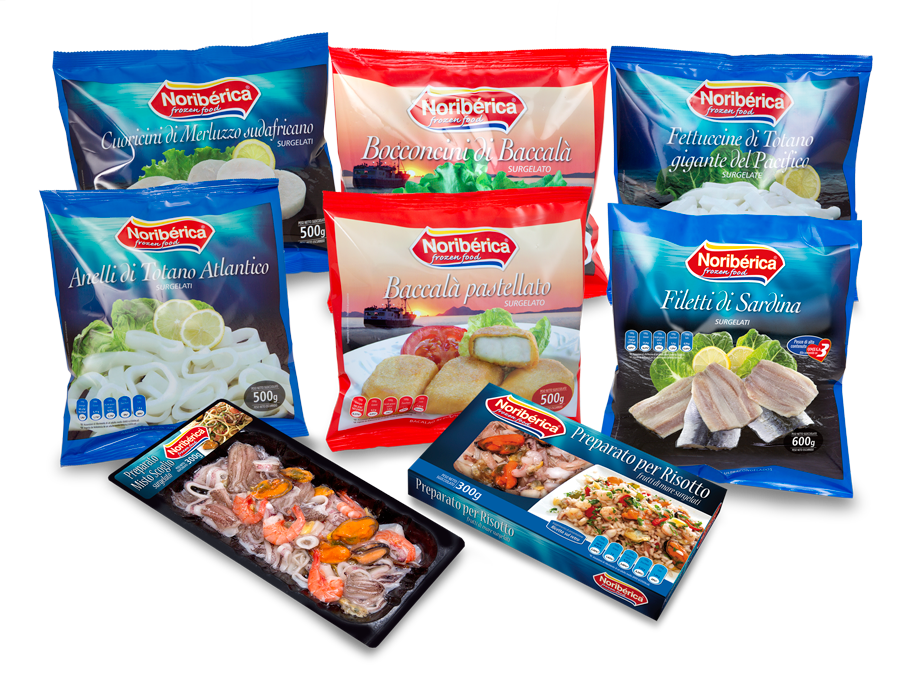 The location near the main fishing port in Europe, direct connection to the highway network, 10 minutes from Vigo international airport and 45 minutes from Santiago and Porto.international airports.
The Knowledge of sea products and their elaboration.
The human team and the most modern means of production
The adaptability that allows us to offer the market the best products in the best conditions in a very short time.
At the moment we assign 75% of the production to export in France, Italy and Greece mainly sending squid, swordfish, hake and mussels.
The flexibility of the production systems allows us to manufacture new products and presentations on demand from our customers.